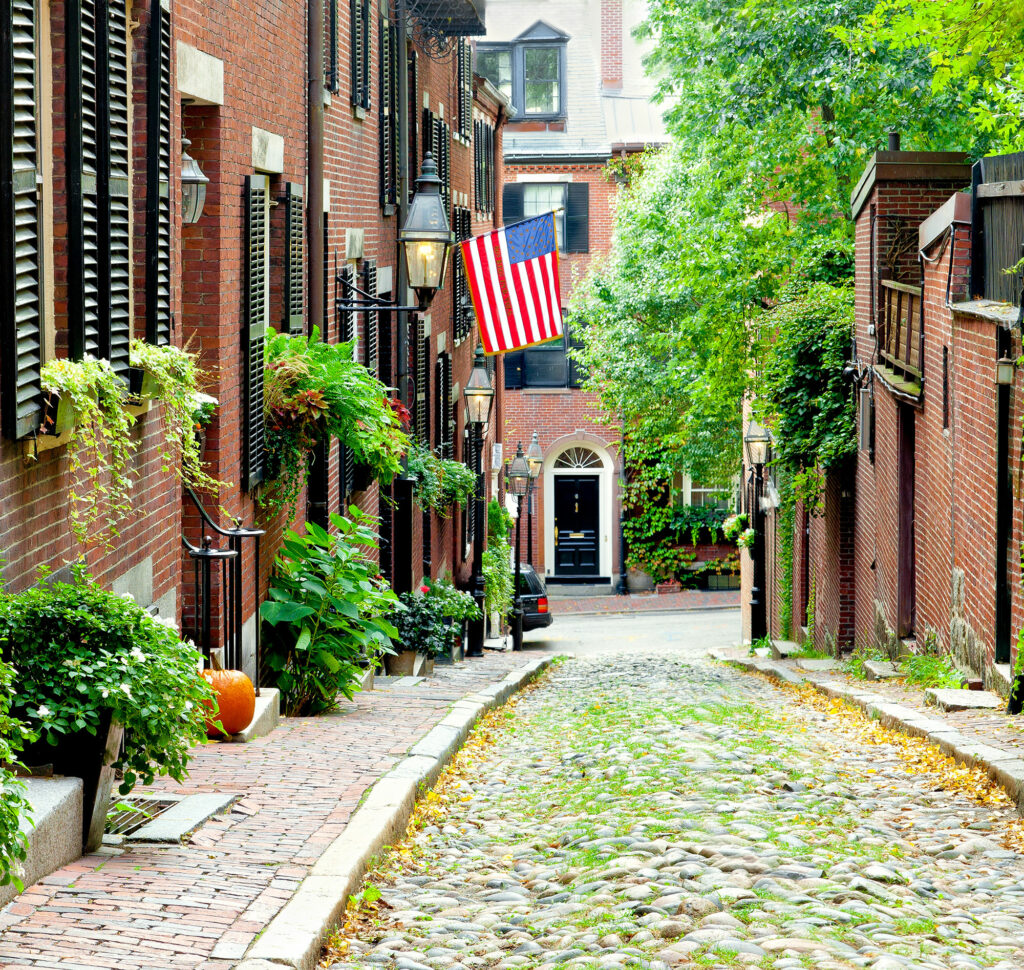 We are a team of a CERTIFIED FINANCIAL PLANNER™ professionals located in North Andover, MA.
We help people all over New England accomplish their financial goals.
Schedule a free introductory phone call today

Comprehensive
A big picture focus with a holistic plan to meet our clients' needs.

Reliable
Here for you in both calm and challenging times.

Empathetic
Relating to our clients is of utmost importance. We want to understand your specific situations as best as possible.

Detailed-Oriented
We utilize a very analytical process to identify tailored solutions for our clients.
Why Choose Sechrist Financial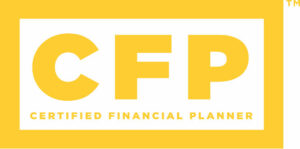 When selecting a financial planner, you need to feel comfortable that the person you choose to help you plan for your future is competent and ethical. The CFP® certification can help to provide that sense of security by allowing only those who meet the following requirements the ability to use the CFP® certification marks. Industry wide, this designation is widely regarded as the gold standard of financial planner credentials. Bob and Jason are both CERTIFIED FINANCIAL PLANNERS.
CFP® Certification Requirements: The Four E's
Education: CFP® professionals must demonstrate their financial planning knowledge by completing an in-depth curriculum of study in the six core subject areas of financial planning. This is accomplished at a university offering a financial planning program approved by the CFP Board. Also, one must complete a final project that demonstrates the ability to put academics into practice by designing and presenting a full financial plan.
Examination: CFP® practitioners must pass a six-hour comprehensive CFP® Certification Examination. The exam tests competency in all the core financial advisory areas: financial planning process, tax planning, employee benefits and retirement planning, estate planning, investment management and insurance.
Experience: CFP® professionals must have three years' minimum experience in the financial planning process prior to earning the right to use the CFP® certification marks. Thus, CFP® practitioners maintain financial counseling skills in addition to financial planning knowledge.
Ethics: The last step to certification, CFP® practitioners must adhere to the CFP Board's Code of Ethics and Standards of Conduct. This includes becoming a Fiduciary. Simply put, that means always acting in the client's best interest when providing financial advice. Also, there is an extensive list of ethical requirements that CFP® practitioners must stay in compliance with.
Bottomline, through the CFP® certification, you are getting a team here that is qualified to design a holistic game plan for your every financial need. Furthermore, we will uphold the highest ethical standards of the industry in the process.
In addition, Sechrist Financial is an independent firm, which allows us the freedom to choose how we run our business. We have chosen Cambridge Investment Research, Inc. as our broker-dealer because they give us more flexibility in the way we work with our clients. With Cambridge, we never have to worry about corporate interests or sales quotas. This allows us to live up to the CFP board's Fiduciary standards and act in your best interest.
We provide full-service investment management, retirement, insurance and financial planning. Whether you are looking to make the most of today or plan for the future, we will work with you to develop a custom roadmap designed to help you achieve your specific financial goals. We stand firm in our belief in cultivating long-lasting and authentic relationships with our clients.
Our Services
Sechrist Financial offers a complete package of financial services to help you create a plan to meet, and maintain, your financial goals. From Investment planning to tax considerations, and everything in between, we find success together through helping you make your plans a reality. Explore our list of services or call us to learn how we can help.
Financial Planning
In order to serve you best, we believe in creating a customized financial plan for our clients. Through this, we outline specific ways to help you achieve your financial goals. We will monitor on an ongoing basis and make sure to communicate with you along the way. We take pride in our commitment to personal service. We value the relationships we build with our clients above all else, and are always here to help. Whether you need a compassionate ear or help navigating one of life's curveballs, we are always just a phone call away.
Investment Management
Making an investment plan involves more than just choosing a few stocks in which to invest. We help you devise a plan that considers your current financial situation and investment goals. Your timeline and risk help determine your optimal asset allocation. Whether you are buying a home, saving for college, or building a business we are here to help you turn your goals into reality. We will help you develop a robust investment strategy that focuses on what matters most to you. We also offer ESG strategies if interested.
Insurance
Insurance is an essential part of any sound financial plan. It transfers the risk of life events from you to the insurance company and can help protect your family from the financial consequences of those events. A proper strategy can include personal insurance, liability insurance, and life insurance.
Company Retirement Planning
Are you concerned with Company Retirement Plan Issues?
Tax-efficiency of your plan
Fiduciary responsibility
Changing ERISA regulations
Fee disclosure
Investment selection and monitoring
Adequate employee education
We can help your company review their existing plans as well as help you select appropriate retirement plans, to include 401k, DB plans, 403b plans, SEP, IRA, Simple IRA, and more. Once a plan is chosen, we provide proposals for investment platforms, investment selection, monitoring criteria, periodic participant education, coordination of TPAs (third-party administrators) and overall plan reviews. In short, we strive to assist business owners in saving time and money. All financial advice is objective, and our fees are fully-disclosed.
Contact us
for an initial consultation without obligation.
Tax/Estate Planning
We can utilize tax managed and tax aware portfolios for your specific situation. Also, we can identify areas of need on the estate planning side. Your estate likely includes real estate, bank accounts, stock and other securities, life insurance policies, and personal property. Making sure this is properly designated for the next generation is essential to avoid headaches.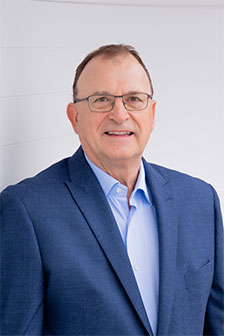 Bob Sechrist, CFP®, CRPS® MBA, CLT
Bob Sechrist,
Certified Financial Planner
™ practitioner, works with individuals and businesses to help them identify and achieve their financial objectives.  Bob earned a Bachelor of Science degree in electrical engineering from Gannon University and a Master of Business Administration degree from Kent State University. As a Chartered Retirement Plans Specialist
SM
designee, Bob can help business owners establish and maintain an efficient retirement plan and ensure regular compliance within plan rules. He also received the CLTC designation (Certification in Long Term Care), which helps him identify potential longevity risks and extended care planning needs. His professional experience and background enable him to specialize in working with technical professionals and business owners and help them make financial decisions based on their unique needs and interests. Bob is a member of the Financial Planning Association and the Financial Services Institute. He has been a financial advisor since May of 1995. Away from the business, Bob enjoys spending time with family, playing golf and watching sports. He resides in the Boston suburbs with his wife, Barbara.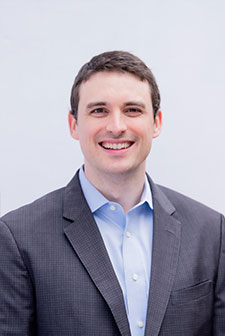 Jason Sechrist, CFP®, CIMA®, CRPC®
Jason Sechrist joined Sechrist Financial in 2019 as a financial advisor. Prior to that, he worked at John Hancock Investments for almost 10 years and was inducted into its Hall of Fame. While there, he served as Managing Director in the New York City/Mid-Atlantic area and worked with consultants in the Qualified Retirement Plan space. This included small businesses and Fortune 500 companies whose primary goal was improving participant retirement outcomes. It provided Jason with a unique perspective on investment and retirement needs for employees across industries.
Jason received his undergraduate degree from Boston College with a concentration in Finance. There he captained the Division I tennis team while playing the #2 singles and #1 doubles positions. Afterward he earned the Certified Investment Management Analyst (CIMA®) designation upon completing the University of Pennsylvania's Wharton School of Business program. He is a Certified Financial Planner™ practitioner and also holds the Chartered Retirement Planning Counselor (CRPC®) designation.
Away from the office, Jason enjoys playing basketball, golf and tennis. He's an avid New England Patriots and Boston Celtics fan. He lives in the Boston suburbs with his wife, Victoria.
Start Planning for The Future Today!

865 Turnpike Street
North Andover, MA 01845